303 841-3982
Serving Firefighters, EMS and Police since 1975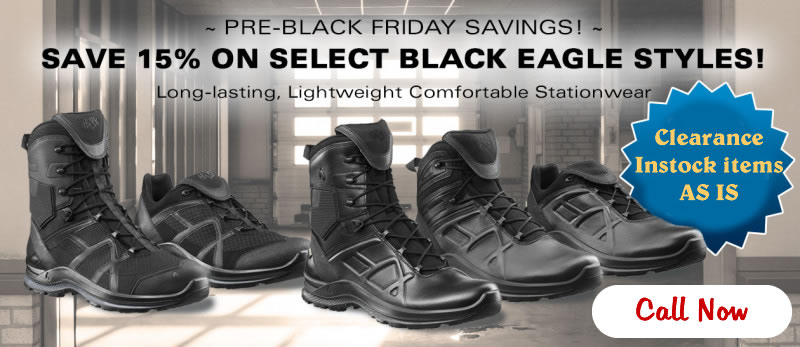 Haix® Footwear - for Fire, Law and Recreation
Featured boots include:
Fire and Rescue Services:
HAIX® Airpower XR1
- State of the art Wildland
AND  Station/EMS boot
Fire Hunter Xtreme®  - The leather service boot with the comfort of a lace boot.
Fire Hero® Xtreme - Shorter design and reinforced ankle
Airpower® R1 - Station and EMS boots (has a toe cover)
Airpower® R2 - Station and EMS boots (without toe cover)
Law Enforcement:
HAIX® GSG9-S - Developed for and with SRT Teams
Airpower® P6 Mid - The four season patrol boot
There are additional styles available - just call!
HAIX® founded in 1948
HAIX® stands for Xaver Haimerl. Over 60 years ago, the founder of the company added the X from his first name to the first three letters of his last name and established the Haimerl Xaver shoe factory - or HAIX for short. Based in the Bavarian town of Mainburg, the company quickly makes a name for itself by selling hiking and work boots under various brand names.
1993:
The idea takes off: HAIX® fire fighting boots garner praise and recognition. Ewald Haimerl also develops boots and shoes for rescue workers and the police.